JAY INSLEE'S BUDGET SCREWS HIGHER ED STUDENTS . . .
. . .but first the good news.
Breaking with a longstanding Democratic tradition of poll-driven wimpyness (including that of his own campaign), Governor Jay Inslee has served up a revenue fastball. He's not just nibbling around the edges with another half cent on the sales tax or a penny on a can of Coke, he's coming right at us with a billion and a half dollars in capital gains and carbon taxes.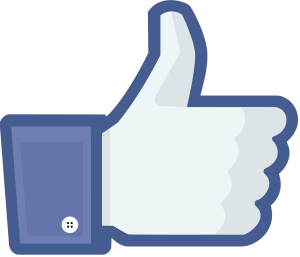 This proposal would not only start to fund the state's desperate needs in education, transportation, and mental health, it would begin to reconstruct the most regressive, antiquated, and soul-sapping tax system in the country (and for a excellent explanation of how Washington's nineteenth-century tax structure is turning us into Kansas, see House Finance Chair Reuven Carlyle's blog here). Regardless of what happens to the governor's proposals in the meat grinder of the upcoming legislative session, he has done the state a huge long-term favor. He's done what should have been done a long time ago—used the executive's bully pulpit to change the tax conversation, making it not only about desperately needed new revenue, but also about equality and fairness.
That's the good news. The bad news is that the Governor didn't go far enough. Proposing new taxes in a state that has been this Eymanized is like jumping the Grand Canyon on a motorcycle–it's an all or nothing proposition. Here at the blog, we don't have Governor Inslee's years of political experience, but we can't help but wonder why a guy who has the courage to shrug off his own campaign rhetoric and call bullshit on a tax system that punishes the poor and coddles the rich wouldn't just go ahead and do the whole thing. Once you've proposed a billion and a half in new taxes you can't really tack back toward the anti-tax crowd, so why not propose two billion and pay for the whole 3 to 23 education spectrum that the Seattle Times is always yapping about. Why not do something about the screwed up B&O tax and shine some light on tax preferences (shout out again to our man Reuven)? The carbon tax proposal is just the start of a project likely to take years. So what the hell, why not start the inevitable income tax conversation now, too?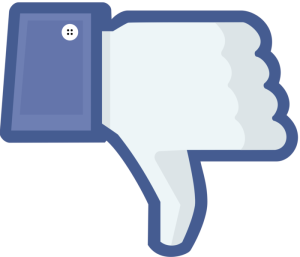 The upshot of Governor Inslee's willingness to only jump half the canyon is that he has defaulted to the time honored Washington tradition of punishing higher education students. The governor's proposed budget includes virtually no new investment in higher education and it also continues the politically very popular tuition freeze. When the smoke clears, this all adds up to yet another cut to the sector of the state that's been cut the most. Freezing tuition without the necessary state investment will only cost students more in fewer classes and longer time to graduation. The hidden tax in Governor Inslee's proposal is yet another tax on students.
The word on the street is that the governor and/or the governor's staff have chosen to punish higher ed in a fit of pique over what they perceive as a lack of support for the governor's revenue proposals. Last Fall, when Governor Inslee, in an effort to show the possible effects of no new revenue, asked all state agencies to model 15% cuts, the university presidents all gave him the finger and refused. Then later, when the Governor met with the university regents, trustees, and presidents to ask for their support for new revenue, they all mumbled and looked at their shoes (with the notable exception of Western Washington University President Bruce Shepard, who tells the truth about taxes in a recent Times op-ed). So the inevitable whispers around Olympia are that the governor stiffing the universities in his budget is a little bit of payback.
Again, with deference to Governor Inslee's political savvy, he seems to be making two mistakes here. The first is imagining that the business tycoons that he and his predecessors have appointed to university boards and their hired hands (again, with the exception of Shepard) will ever offer a full-throated defense of genuine tax reform. These are the same people who work hard to perpetuate what Representative Carlyle describes as the quasi-religious myth that Washington is a high-tax state.
Governor Inslee's second, and far more damaging, mistake is the same one that most politicians make. He imagines that regents and trustees and presidents genuinely represent our universities. Regents and trustees are political appointees who show up for a meeting every couple of months and may or may not know or care much about higher ed. University presidents are mostly fundraisers.
The people who do the real educational work of our universities are students and faculty and the staff who support them. These folks are represented by groups like the Washington Student Association, the United Faculty of Washington State, Faculty Senates, WEA, WFSE, and SEIU. All of these groups have been generally supportive of Governor Inslee and all of them were advocates for revenue reform long before Governor Inslee was. University students, faculty, and staff have been leaders in recognizing that Washington's structurally declining revenues have been doing great harm to our educational and safety net infrastructure. The governor should not punish them because a few regents and trustees won't follow him late to the party.
Here at the blog, of course, we prefer to rise above petty squabbles and Olympia gossip, and we assume that going forward the governor will work with the legislature to ensure that our public universities receive appropriate funding. Freezing tuition is a great idea, but freezing it without state reinvestment only punishes students.